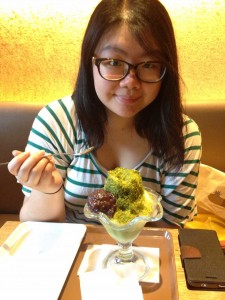 Name: Angie Koo
Year: 2015
Major: Growth and Structure of Cities
What's happening? We'd love to hear how your internship is going! This summer I have been hosted by Tsuda College in Tokyo as I research Japan's energy policies before and after 3.11, especially in regards to nuclear energy and renewable alternatives and the differences that may exist between the national and the local response. The earthquake, tsunami, and nuclear meltdown disasters of 3.11 have made Japanese citizens question their heavy reliance on nuclear energy as well as gathering support for transitioning to non-nuclear energy sources. For more than three years, this has been an ongoing debate within the Japanese government as they juggle issues of energy security, economic efficiency, environmental sustainability, and safety. Most recently, the Fukushima prefecture has committed to becoming 100% renewable energy by 2040 while the national government and the Nuclear Regulatory Authority have decided to allow nuclear plants to restart given that they pass safety checks and have the support of the host community after all of the nation's nuclear reactors were put offline following 3.11.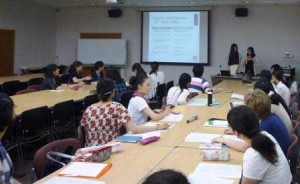 With the support of Tsuda College's staff, students, and professors, I have been exploring recent newspaper, magazine, and article publications written about Japan's future energy mix and arranging meetings with a variety of individuals and organizations involved in this field. These include an NPO, the Institute for Sustainable Energy Policy, the Fukushima Prefectural Office, freelance journalists, newspaper staff, and present and former ministry officials. Their opinions and writings indicate that the energy debate is far from over and that while the national government appears to have already committed to resume its former nuclear plant practices, those advocating a non-nuclear route are focusing on initiating change from the bottom up. My meetings with these individuals have also allowed me to travel to the Fukushima area for one day and as I was driven through the disaster-struck areas, it is startling to see de-contamination work still being done near unevaluated houses and how the physical landscape clearly shows which areas were hit by the tsunami and which areas were not. In addition, Xue Jin, another Bryn Mawr student hosted by Tsuda College, and I were given the opportunity to present our preliminary findings to the Tsuda community and hear their feedback.
Thanks to Bryn Mawr College for funding this opportunity and to Tsuda College for hosting my stay; this has been a wonderful summer!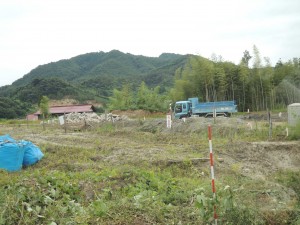 How I heard about my internship: I participated in a 360° course cluster last fall on Perspectives on Sustainability: Disasters and Rebuilding in Japan which not only provided the inspiration for my topic but is also the source of my funding this summer. I developed my research question and proposal under the guidance of Professor Hein who taught one of the three courses in the 360 and through her and Bryn Mawr's connection to Tsuda College, I was able to realize this opportunity.
Why I applied for my internship: As a Cities major, Environmental Studies minor, and someone interested in Japanese society, I wanted to work on a project that would incorporate all these fields. This was also the initial reason I applied for the 360. The 3.11 disasters were one of the four events we studied in depth in our 360 but as it is still such an ongoing issue, I think there is still a great deal to be studied and understood about its effects and I wanted continue from where our 360 left off. In addition, this is an area of study that I hope to be involved in after I graduate and so this opportunity this work on sometime I am deeply interested in is invaluable.