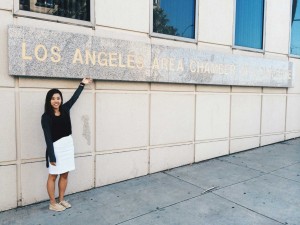 Name: Kristie Oh
Year: 2015
Major: History
What's happening? We'd love to hear how your internship is going! This summer, I interned at the Los Angeles Area Chamber of Commerce. More specifically, I had the opportunity to work for the Marketing & Communications Department, which was very educational and lots of fun. I met people that work in the field that I'm interested in pursuing, as well as learned a lot about what it takes to work for a non-profit organization as big and established as The Chamber.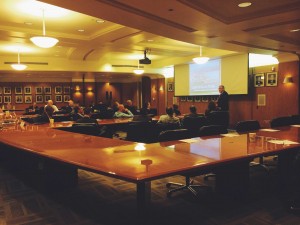 How I heard about my internship: I was interested in internships in the Los Angeles area. I learned about the internship at The Chamber by simply doing my research and looking up opportunities that fit into that category. Google is always helpful if you know what you're looking for!
Why I applied for my internship: I applied for my internship because I wanted to pursue an experience that would give me the opportunity to work in Strategic Communications, as well as learn more about Public Policy and commerce. The position at The LAACC was perfect because it was located in Los Angeles, and mixed both marketing, communications as well as public policy. I couldn't have asked for a better fit, so I applied and thankfully got the job!