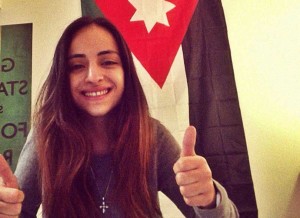 Name: Noor Masannat
Year: 2016
Major: Political Science and French
What's happening? We'd love to hear how your internship is going! My internship has been exquisite. I am gaining excellent research skills through surfing and analyzing news articles from different American sources, in addition to Jordanian and other Arab and European news. In addition, I am monitoring the US government and transcripts related to recent events in the Arab world. Moreover, I got the chance to attend several Think Tank events and speak to diplomats and listen to speakers, thus, write special reports and submit it to the Jordanian Information Bureau. Also, I have helped in organizing couple of events at the Embassy where diplomats, military chiefs, and other ambassadors have joined the Jordanian team to discuss and celebrate together.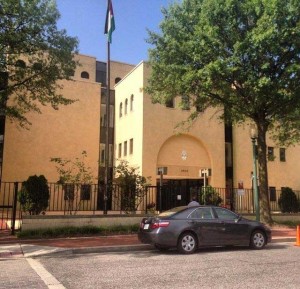 How I heard about my internship: I heard about my internship from my previous internship at the Royal Court in Jordan, and online through the website of the Embassy of Jordan.
Why I applied for my internship: I interned last summer at the Royal Court in Jordan at His Majesty King Abdullah II office, and for this summer I have decided to have an internship experience in the United State while at the same time work for my country Jordan. Thus, I realized that working at the Embassy of Jordan would be the perfect match for my interests between the US and Jordan; work through the bilateral relations between the two countries.